IOT NINJA provides considerable advantages for companies creating new IOT solutions - cheaper and faster PoCs with more flexible solutioning enable business cases to be evaluated and solutions optimised at lower cost with a greater chance of success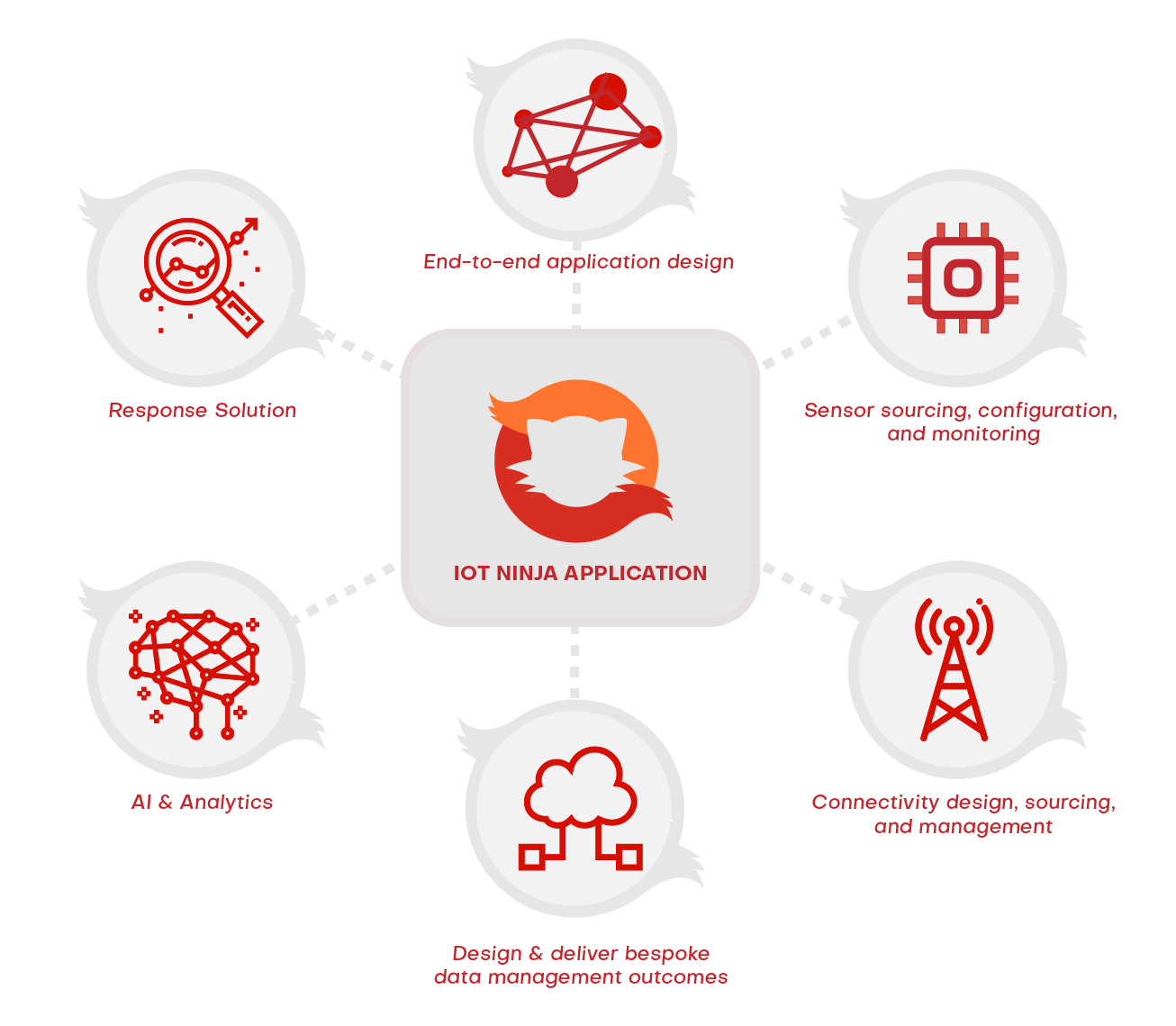 Your Team + IoT Ninja Team = Success!
End-to-End Application Design
Save months of trial and error in designing your application. Leave it to our pool of experts to design your IoT application.
Design & source connectivity solutions
I'm not resourced to setup and manage connectivity, I should outsource it.
Sensor and gateway sourcing & configuration
I don't know what device to use or where to get them for my solution.
Design and Deliver Bespoke Data management outcomes
Our security and legacy IT systems have different requirements, can you help with data management?
AI & Analytics
How can the data add value to my company and stakeholders? What decisions does it initiate?
Response Solutions
What if automated or manual responses can I implement in response to the data?
We have the expertise to create solutions quickly and accurately - If you want to outsource some or all of your IOT application development, or have a chat about opportunities for your business, please get in touch.